Adventure Tours India
ADVENTURE TOUR PACKAGES
Tavel to India
Luxury Hotels India
ADVENTURE TRAVEL IN INDIA
---
Mountaineering in India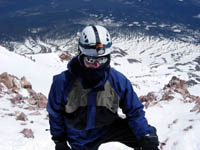 Mountaineering as a sport has a history as old as the history of the evolution of human race itself. Mountaineering started when the need was felt for people who could climb difficult heights and terrains to meet people across the border, to trade, or to conquer new territories. In the course of time, man developed new modes of transportation and communication and venturing out on these difficult routes were not needed.

more..
---
Trekking In Indian Himalayas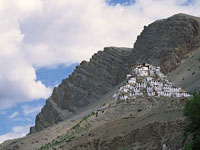 The Himalayan foothills are just ideal for trekking, Hiking and Camping offering energetic out-door people a different and exciting option for Adventure Travel. The Garhwal & Kumaon regions of Uttaranchal are the most popular destinations for trekkers, Chamba & Manali places in Himachal Pradesh, Dajeeling & Sikkim himalayas in the north east and Ladakh & Zanskar in Jammu and Kashmir have interesting trekking routes as well.

more..
---
Rafting In India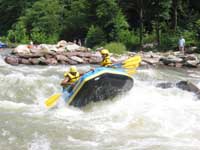 The magic behind River Rafting also referred, as White Water Rafting is the extreme and never-ending thrills in the untamed rivers. The rivers in the upper Himalayas are among the best in the world for river rafting sports, with many staircase rapids that challenge the body and spirit of the river runner. The river cuts against the rocky banks, crash into rocks, crevices and breaking into white water rapids, foaming, swirling, and falling in a thunderous din. India has a wide range of river rafting regions, which suits both amateurs and professionals.

more..
---
Skiing in India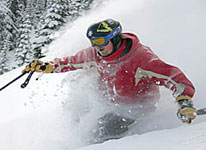 The hills of India have all the ingredients for adventure tours packages with excitement and thrills and lots of unexplored valleys, towering peaks and snow-capped mountains and glaciers. A splendid combination of flora & fauna and vast tracts of virgin snow awaits you.




more..
---
Safari in India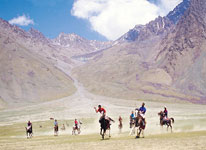 T2india Adventure Tours providing Indian Safari who like to explore the unexplored trails and unspoilt natural horizons of desert or country side or himalayas. One such safari is Jungle safari. It can also be defined as a forest trail, except that instead of walking, hiking or trekking, you have also got the options of explore the himalayas regions via a jeep or a elephant or even on a horse.

more..
---
Aerosports in India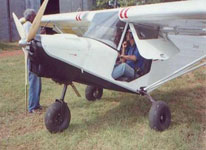 Just like the land there numerous adventure tours in the air too. But, you have to be a experinced person to try on any of the adventure air activity, because usually most of the air sport come in the extreme sport arena. In India some of the major aerosports that adventure lovers would love to indulge in include - Ballooning, ParaGliding and HangGliding.

more..