Adventure Tours India
ADVENTURE TOUR PACKAGES
Tavel to India
Luxury Hotels India
BIKING/CYCLING IN INDIA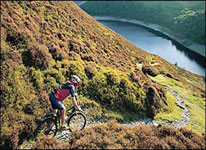 The Himalayan region in India has a number of adventure sport spots that has made the Himalayas a favorite among adventure travelers. But adventure sport is not everyone's cup of tea. One needs to be in perfect shape both physically and mentally to take the adventure tours in India. Adventure tours in India are for the one who loves adrenaline rush and has a steel resolve.

Cycling and biking are two of the adventure activities that many people enjoy on adventure tours in India. The Himalayan region in India with its varied geographical landscape provides some great trails for cycling and biking. As you trudge up the Himalayan roads to reach some of the highest towns and villages, you see a different India unfold -which is rustic, pollution free, serene and charming. In fact there is no better way to discover a tiny hamlet or a non-descript town in the foothills of the Himalayas than on a mountain bike or cycle.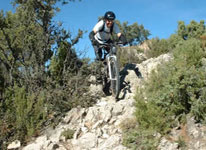 Cycling and biking in the Himalayas are not only about negotiating hair pin bends and enjoying the beautiful scenery of the region, but also about facing challenges that the terrain and climate in this region pose to travelers. It is here where you need to follow some basic guidelines before you finally hit the dirt track. First and foremost, it is imperative to take permission from the concerned authority/authorities for cycle or biking tours in the Himalayas. The reason being, most of the tracks you may follow on your cycle or biking tours adjoin the border of neighbouring countries. If the terrain is rough one needs to take more sophisticated cycles or bikes to meet the hard conditions of the track.